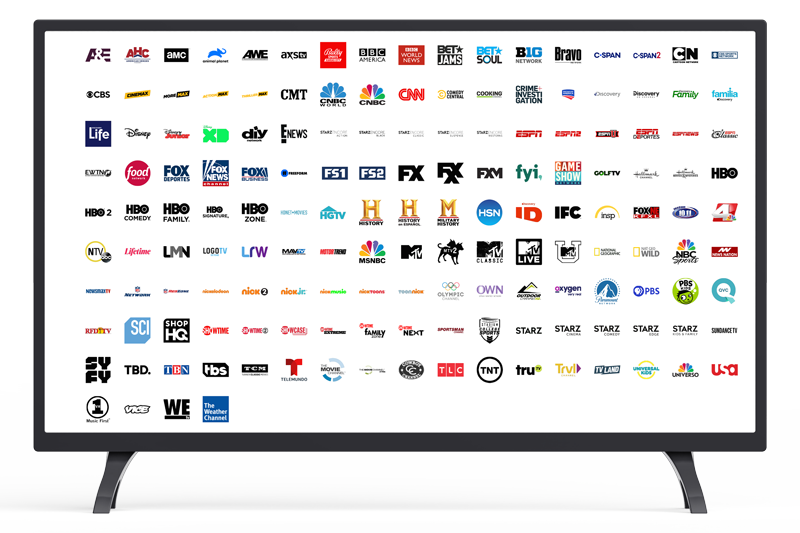 Your Favorite Channels
Tune in to a variety of channels including locals, sports, news and family.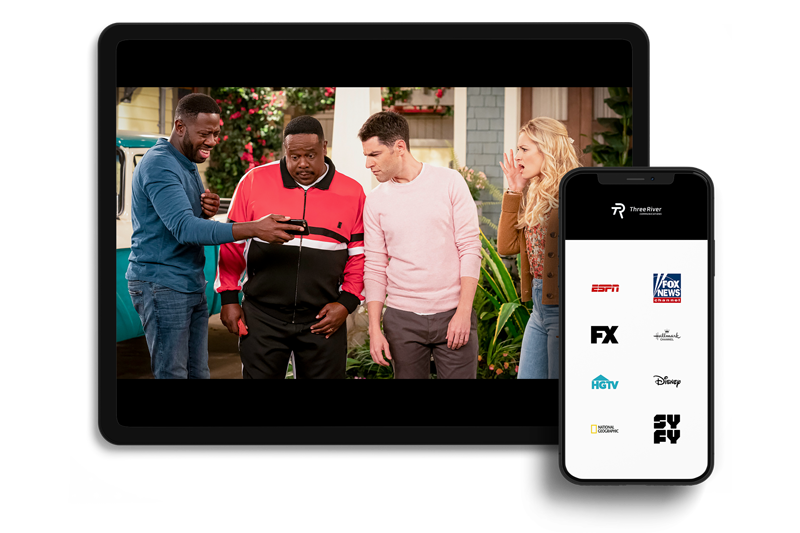 Watch TV Everywhere
Take your TV service with you with watchTVeverywhere from Three River.
Our Cable TV Packages
Tune into a variety of channels including locals, sports, news and family.
Essential
$40.95
18 channels including the locals
Expanded
$117.95
62 channels plus Essential which includes the locals + 50 music channels
Expanded +
$129.00
46 channels plus Expanded & Essentials which includes the locals
Supreme
$187.00
Expanded Plus, and all 4 premium packages: Starz/Encore, Showtime & The Movie Channel, Cinemax, HBO
Package prices vary depending on your service area. Package price does not include taxes, fees and surcharges.
---
Premium Channel Packages
Cinemax
$15.75
Cinemax • MoreMax • ActionMax • ThrillerMax
HBO
$19.00
HBO • HBO 2 • HBO Family • HBO Signature • HBO Comedy • HBO Zone
Hispanic Package
$9.95
ESPN Deportes • Discovery Familia • Discovery Español • History en Español • Universo • Telemundo Network (East) • FOX Deportes
Showtime & The Movie Channel
$15.75
SHOWTIME • SHOWTIME 2 • SHOWTIME Family Zone • SHOWTIME Next • SHOWTIME Extreme • SHOWTIME Showcase • The Movie Channel • The Movie Channel Xtra
STARZ & Encore
$13.50
STARZ • STARZ Cinema • STARZ Comedy • STARZ Kids & Family • STARZ Edge • ENCORE • ENCORE Action • ENCORE Classic • ENCORE Westerns • ENCORE Suspense • ENCORE Black
Cloud DVR Service – $7.95
Extra STBs – $4.95
Each TV needs a Set-Top Box (STB). 2 STBs are included with the primary cable packages.
In the ILEC, you will need to have either phone or broadband internet to have cable TV.
Prices do not include tax and surcharges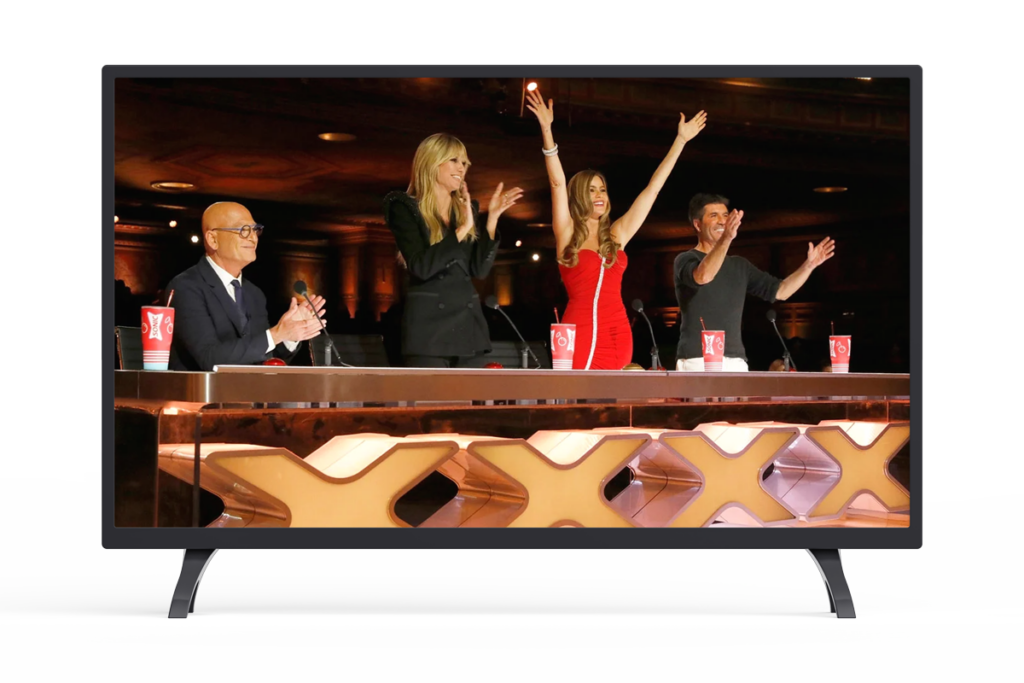 All HD Viewing Experience
Three River Cable TV has a brand new video experience! Every channel is in HD and delivered over the fiber network, which means you can enjoy a much clearer and crisper picture. You'll have access to local channels, a variety of entertainment, family, news, and sports programming, and features like Restart TV, interactive local weather radar, and Cloud DVR. Subscribe to our Cloud DVR service so you can watch and record your favorite shows in any room of the house.

Local Service & Support You Can Count On
With offices located in Lynch, Springview, Ainsworth & O'Neill, NE, our staff is local and ready to serve you.
Why Choose Three River

YOUR FAVORITE CHANNELS
WATCH TV EVERYWHERE
LOCAL SUPPORT
Let's Get Started
Sign-up for Three River services now or give us a call and we can help!